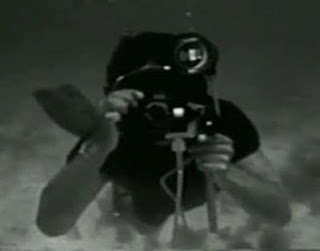 ATTENTION MARINE PHOTOGRAPHERS, THE H. MUNICIPALITY OF ISLA MUJERES AND THE GOVERNMENT OF THE STATE OF QUINTANA ROO, HAVE THE HONOR OF INVITING YOU TO PARTICIPATE IN ELPRIMER SUBMARINE PHOTOGRAPHY CONTEST "RAMON BRAVO PRIETO 2009" TO CELEBRATE IN THE BELLA ISLA MUJERES FROM 20 TO 23 OF OCTOBER, WHERE A CASH BAG SHALL BE SHARED IN:
• FIRST PLACE 60,000.00 PESOS
• SECOND PLACE 35,000.00 PESOS
• THIRD PLACE 20,000.00 PESOS
COSTO DE INSCRIPCIÓN 3,500 PESOS *, WHICH INCLUDES:
• 3 NIGHTS OF HOSPEDAJE ** AT THE HOTEL AVALON ISLA MUJERES (www.avalonvacations.com) IN ALL INCLUSIVE PLAN ** *
• TWO DAYS OF DIVING WITH TWO DAILY DIVES
• TANKS AND LEADS OF INSCRIPTIONS 19 OCTOBER 2009
INFORMES AND REGISTRATIONS TELEPHONES: (998) 8833979, (998) 8487070CELULAR: 9981914837, 9988743871EMAIL: info @ ramonbravo.compaustria2001 @ hotmail.comalbertofriscione @ hotmail.comscuba @ solobuceo.comPARTICIPA! PHANTOM DIVERS WILL BE IN THE CONTEST!
The post Tribute to RAMON BRAVO 1925-1998 appeared first on Phantom Divers.