We have the best packages for you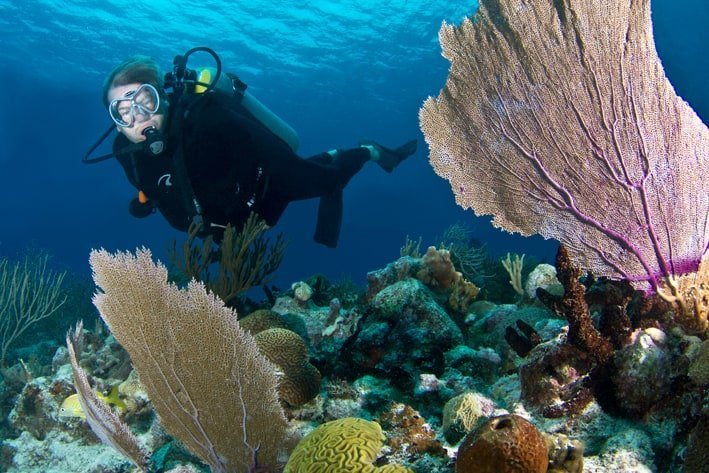 OCEAN DIVE 2 TANKS

Playa del Carmen
PHANTOM DIVERS offers incredible dive sites where you can enjoy reefs such as Turtles, Sabalos, Barracuda, Shangrila, Jardines, Cueva de Pargo, among others. We also have walls like Pared Verde, Chuzumbul, Moc-Che and ship wreck diving, all in Playa del Carmen.
SCHEDULE:
Morning: Check in 8:30 am to 12:00 pm
Afternoon: Check in 12:30 pm to 4:00 pm (shallow dives)
INCLUDES:
1. Guide
2. Tanks, weights and purified water.
PRICES:
1 TANK: $1500 MXN
2 TANKS: $1700 MXN
Rental Equipment: $400 MXN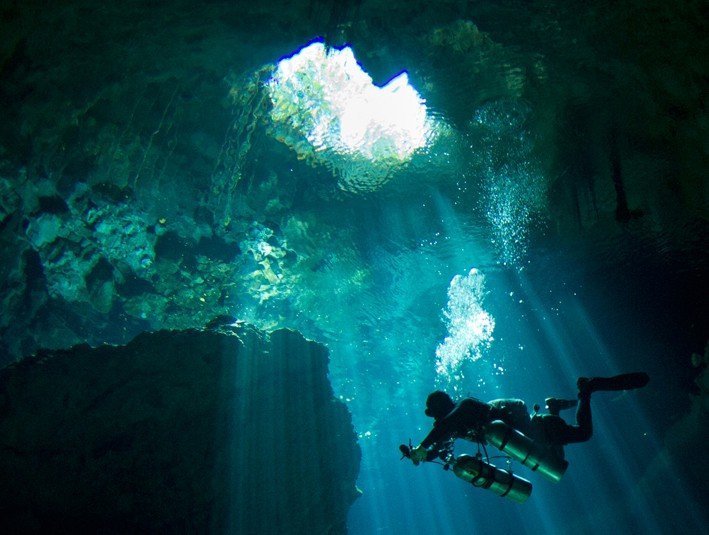 DIVE IN CENOTES – 2 TANKS

Playa del Carmen
Cenotes are flooded cavern systems formed by the typical crystalline underground rivers of the region.  In these places you have the option of cavern diving where you will enjoy amazing stalactites, stalagmites and marine fossils. With a visibility of over 50 meters, the cenotes are a singular point of attraction and a must-do for any diver.
SCHEDULE:
Check in 8:30 am – 2:00-3:00 pm depending on the Cenote
2 TANKS CENOTES
Category A: $2600 MXN             (Non-diver: $1500 MXN)
Category B: $3400 MXN             (Non-diver: $1700 MXN)
Category C: $3800 MXN             (Non-diver: $1900 MXN) MIN. 4 PAX
Rental Equipment: $500 MXN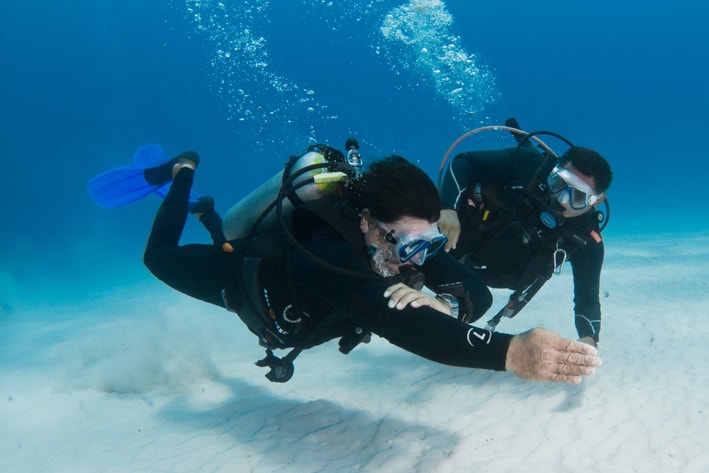 DISCOVER SCUBA DIVING

PADI
The Discover Scuba Diving program brings you even closer to PADI´S international open water license : if at the end of this experience you discover,  that you want to pursue the certification, your Discover Scuba Diving will be credited towards your  Open Water Diver course.
SCHEDULE:
Check in 12:00 – 4:00 pm
INCLUDES:
1. Orientation.
2. Practice in pool or confined water.
3. One or two.
4. Full equipment.
PRICES:
2600 MXN (rental equipment included)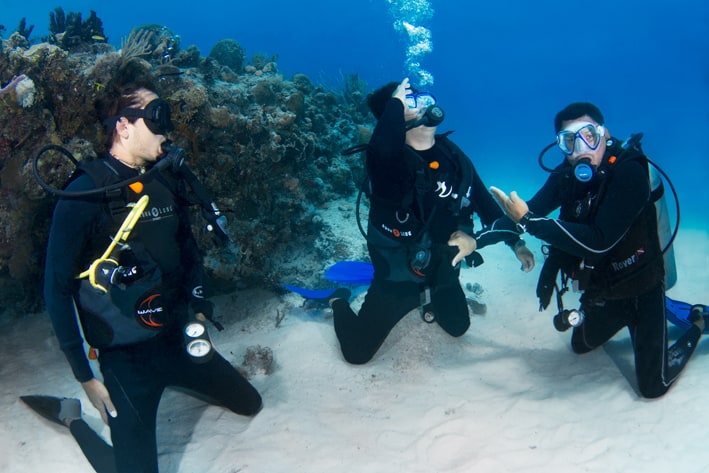 If you have already started the theoretical part and practices in confined water (with PADI, SNSI or any other certifying agencies such as: SSI, CMAS, NAUI, IDEA, ACUC, etc.) you will be able to complete the full open water course with us, just bring your referral form signed by your instructor and one of our professional dive instructor will finish your course.
INCLUDED:
1. 2 days of 2 boat dives with exercises.
2. Full equipment.
3. PADI/SNSI certification.
PRICE:

Phantom Divers is your first choice for underwater adventure. We are a PADI and SNSI Training Dive Center offering recreational and career development opportunities through a wide range of courses from Discover Scuba Diving to Dive Master. Whatever you need, beginner or seasoned diver, we are at your service!


At Phantom Divers our multilingual local instructors will guide you through every stage of your chosen qualification, whether as a referral diver, absolute beginner or someone looking to expand and improve their existing skills.


Diving in Playa del Carmen gets more popular everyday. Our diving tours always have new attractions, since we are located on the Mesoamerican reef, the second largest coral reef in the world. The Mayan Riviera has also become a famous destination for Cenote diving, hosting both caves and caverns and we have to do a special mention for Bull Shark Diving, having divers from all around the globe just to enjoy the beauties of the Playa del Carmen. Diving with Phantom Divers is an experience you will never forget.
book a tour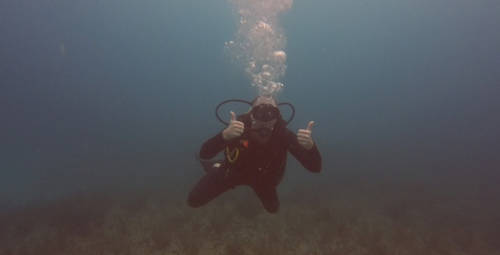 I had an amazing time. Very knowledgeable staff, very safe, totally awesome experience. Santiago was a great instructor and dive master and made sure we were all comfortable and technically proficient before going down. I'll be back on my next trip!
Michael U

Definitely recommend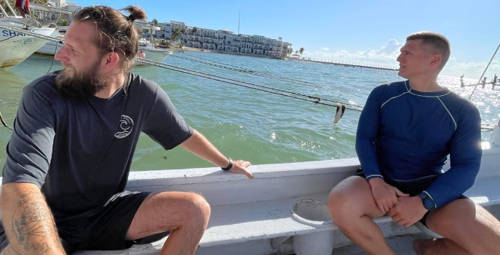 In are couple days service become like a family. Amazing experience and service top 🔝
Justinas Budreckas

Local Guide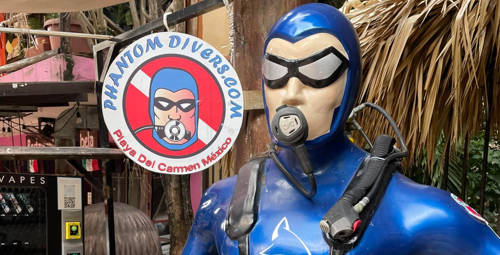 Just completed a two dive excursion and a refresher with Phantom Divers. Dive master Misraim was excellent. From equipment to staff on boat they were all great. I recommend this company if interested in diving in the Playa Del Carmen area.
Sylvie Campeau-Meunier Marc

Recommends Phantom Divers