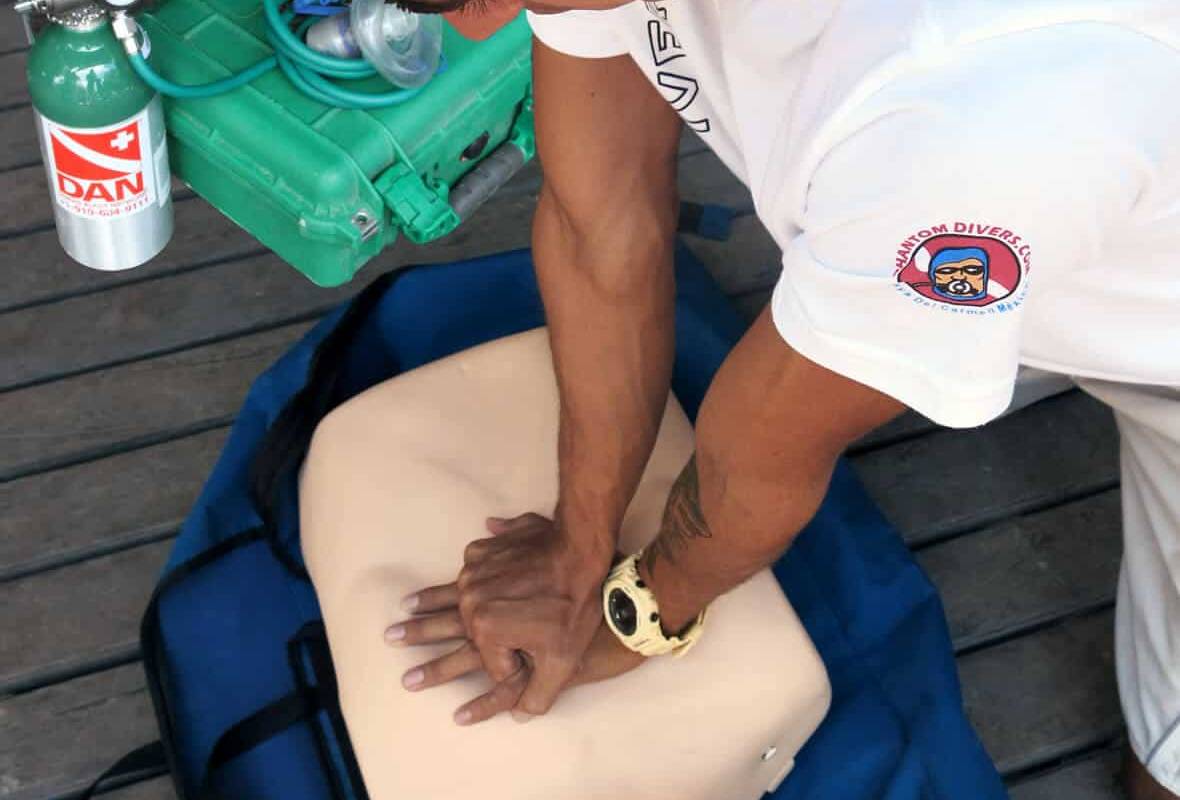 EFR
---
Specialties Course Includes the following:
FIRST AID COURSE
EMERGENCY OXYGEN PROVIDER COURSE
DETAILS
INCLUDES:
Primary and secondary care exercises, video training, handling of oxygen and defibrillator, certification.

NOT INCLUDED:
Latex gloves, first aid kit (bandages, bandaids, wound cleaning fluid etc.)

DURATION:
4-8 hours
PRICE:
$2400 MXN
INCLUDES:
Oxygen provider manual, use of oxygen equipment, demand and free-flow regulators, pocket mask.

REQUISITES:
Correct assembly and disassembly of oxygen equipment, skills to deal with oxygen accidents, practice in scenarios with free-flow mask and demand regulator, CPR with oxygen using pocket mask. 
DURATION:
3 hours
PRICE:
$2400 MXN