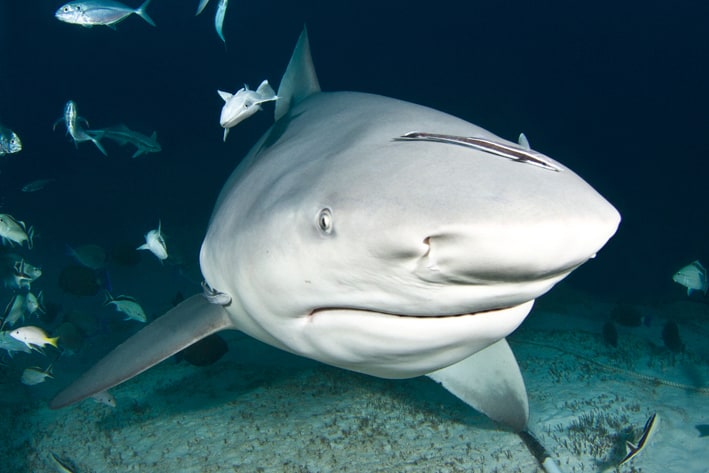 Bull Shark Discovery (2 Dives)
DESCRIPTION
These dives take place in a sandy bottom area at a depth of 60 ft., we drift dive for 45 minutes close to the area where we attract the sharks. 
We do not use any type of bait or attraction on this dive, you will see the sharks in their natural environment, have the opportunity to take pictures, and be close to them.
– Open water diver.
– Good air consumption.
– Good equalization techniques.
– Listen carefully and follow the dive plan.
– Proper equipment (full wet suit, no bright color)
SCHEDULE:
Morning: Check in 8:30 am to 12:30 pm
Price: $ 1960 MXN (no refund if sharks are not seen, includes conservation bracelet).
          + 400 MXN for rental equipment. Has to be in the same order as is in the other excursion.