Who said that Soccer and diving are related? Well let me tell you that here at Phantom Divers everything can happen. From our long list of guests to dive with
bull sharks from Playa del Carmen
, our friend Rafael Marquez arrives, an internationally recognized Mexican soccer player and it is no wonder he does not want to miss this spectacular
shark show
, where spectacular wraps the purest of the adrenaline, the heart beats faster than ever and you do not stop wondering about these beautiful fish that are placed at the top of the marine food chain.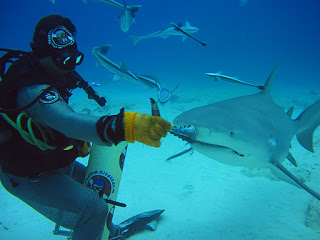 Make your dive reservation and live this experience that will revolutionize the way you perceive sharks.
The post RAFAEL MARQUEZ IN PHANTOM DIVERS, RIVIERA MAYA, MEXICO appeared first on Phantom Divers.