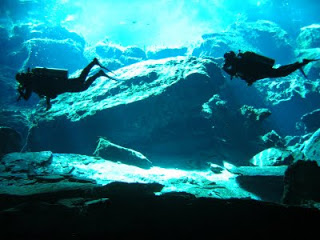 Dear Friends of Phantom Divers,
Last week, walking along Playa, I found your store and without thinking I decided to dive with you. I would like to especially thank the Master "Mario" for his professionalism and the confidence he gave me when diving for the first time in a Cenote, without a doubt, Mario made the experience one of the most exciting and the best immersion of my life. Many thanks Mario and for sure that on my next trip to Playa, Phantom Divers is my place, because of its friendliness, Friendly treatment and professionalism.
Monica Alexander Mexicana residing in Laredo, Texas
The post Letter from our customers … Dive with PHANTOM DIVERS! appeared first on Phantom Divers.