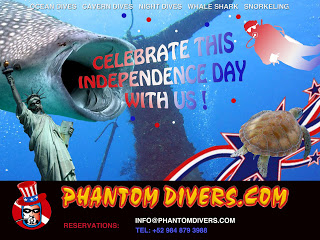 Phantom Divers wishes everyone a happy 4th of July!
What better way to celebrate this symbol of freedom with some incredible dives?
Feel the freedom of diving in the Mexican Caribbean and enjoying the lively and multicolored reefs in Playa del Carmen, the magical Cenotes and the incredible walls in Cozumel.
Get more information about our tours and promotions:
The post HAPPY INDEPENDENCE DAY TO OUR FRIENDS IN THE UNITED STATES! appeared first on Phantom Divers.