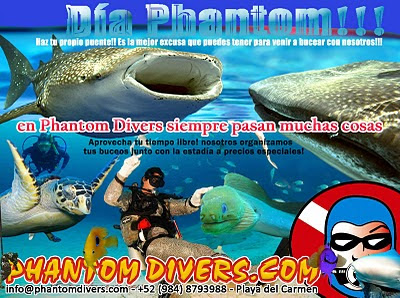 You already asked yourself when you're going to dive, but you still do not have a planned vacation? You already wondered how to trick your employer to take a day off … and secretly go diving?
Phantom did it for you, and invents Phantom Day! The concept is very simple, you call us and we organize your schedule depending on the time you have to dive with us in the beautiful Mexican Caribbean.
Then, do not wait any longer and come and spend your special Phantom Day with us!
For more information, info@phantomdivers.com
The post Go diving on Phantom Day! appeared first on Phantom Divers.