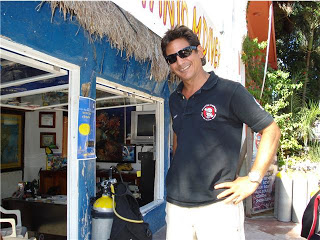 What a Chinese wave!
I'm Victor, the guy who was sleeping at my house in Barcelona for two days when you came to see some friends from a diving center near the Medes Islands, that I was at the beach for 3 weeks and I was with you,
Nothing just to tell you that on Monday I saw you on TV, in a program of Cuatro, callejeros and I was delighted to see you again even on TV!
Well, give memories to those who are left there when I was there, to Ramon! a choco, charly …
That goes very well, I have a son now, to see if one day we all go to the beach to dive again !!!
regards!!
VICTOR BAUTISTA, ESPAÑA.
The post From our mailbox … another good comment from Spain! appeared first on Phantom Divers.