Sunken ship Mama Viña
Playa Del Carmen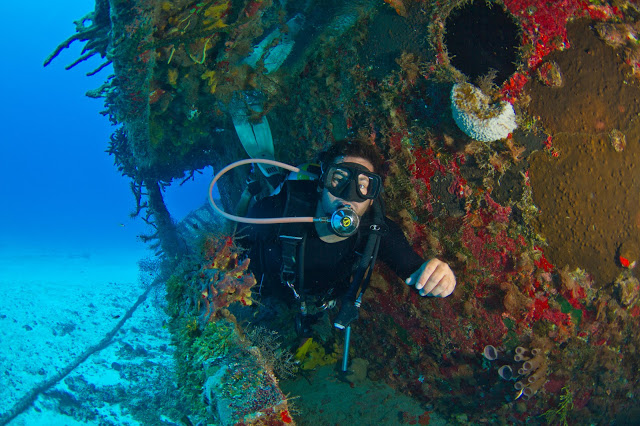 This old shrimp boat was sunk in 1995 for scuba use. Since then, the coral has grown in a fast process, thus creating an artificial reef. With a maximum depth of 30 m. (100 ft) and the possibility of strong currents, this dive is for experienced divers.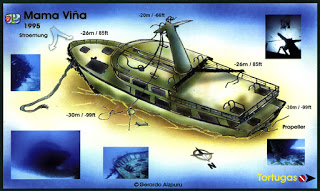 Jump into the water south of the sinking site and maintain a depth of 10 m. (30 feet) to the keel of the boat, which is easy to see from afar. Once there, descend to the bottom and sail along with the current on one side of the ship until you reach the property.
From there it is advisable to go up to the interior floor and explore the rooms and their interiors. On the right there is an air bubble, you can get your head out there, but do not remove your regulator. Then swim to the top of the boat and enjoy the current and the big schools of fish.
When leaving, let yourself go with the flow and continue with your regulatory safety stop.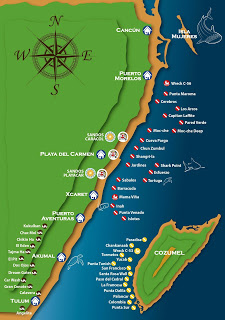 Location: South of Barracudas, in front of Xcaret.
Conditions: strong to moderate current.
Minimum depth: 18 m. / 60 ft.
Maximum depth: 30 m. / 90 ft.
Average visibility: 21 m. / 70 ft.If you are interested in diving in Mama Viña, contact us!e-mail. info@phantomdivers.com
Web. www.phantomdivers.com
Facebook
Twitter
Trip Advisor
The post Explore the sunken ship Mama Viña appeared first on Phantom Divers.