Cozumel is a Mexican island in the Caribbean Sea which is only 45 minutes from Playa del Carmen. Cozumel in Maya means "land of the swallow"; It was named for its many species of native birds.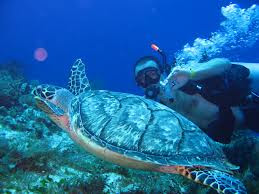 The sea of ​​Cozumel is full of reefs, fish, sea turtles, and much more life.
The reefs vary from low to very deep. However, the water is extremely clear and the visibility is perfect, it is very easy to see all the corals and marine life even with a snorkel. In
Phantom divers
we offer daily tours to this wonderful island, which we consider that for all diving lovers it is necessary to know! The
specialty of diving in Cozumel
is the so-called "drift diving" which allows you to get carried away by the currents; which push you over the reef. In Cozumel you can find more than 30 sites to dive from which you can choose one of the most famous sites is the vertical wall Santa Rosa with depths of 40 to 130 feet.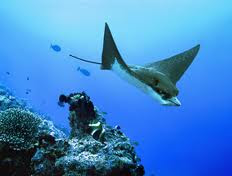 Jacques Cousteau, introduced for the first time to the world the reef of Cozumel; This reef is the second largest coral reef in the world: the Great Mesoamerican Reef or the Palancar Reef.
The post Experience diving in Cozumel! appeared first on Phantom Divers.