I WANT TO DIVE!
You have already spent several summers visiting the beaches of Mexico; and you have managed to meet many beautiful places where you "snorkeled" with turtles, whale sharks or spent some time looking for fish among the waves; then it's time to go to the next level …
Imagine that you could breathe underwater, swim for a long time with large schools of fish, turtles or even bull sharks; and have the opportunity to observe how the inhabitants of the reefs of the Mexican Caribbean live.
Many people have the idea that diving is something very difficult and they miss this great opportunity; however now it is much easier. With PHANTOM DIVERS you can try it!
How is a Discover Scuba Diver experience?
Your diving instructor will spend some time with you to explain the basic principles of autonomous diving and will give you a general idea of ​​your diving equipment, which we will provide you.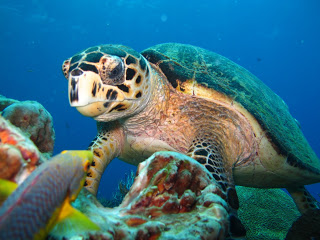 Once you feel comfortable, your instructor will take you to a couple of reefs in Playa del Carmen where they will do initiation dives at less than 12 meters / 40 feet. Most Discover Scuba Diving experiences last between two and three hours.
The exercises you learn during this experience can be used as a credit for the complete PADI Open Water Diver certification.
The Discover Scuba Diving experience is a great way to really discover what autonomous diving is like before you enter the full diving certification course.
Get in touch with us to set an appointment and try scuba diving on the reefs of the Riviera Maya.
Or start diving classes online now and finish your certification dives at our center.
The post Enroll in Discover Scuba Diver appeared first on Phantom Divers.