Diving in Playa del Carmen increases by 200%
A good percentage of those who seek diving today are clients that start to be frequent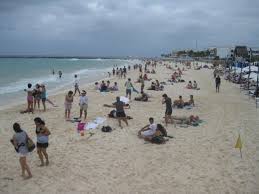 Interest in diving activities in Playa del Carmen has increased significantly, representing 200% more operations compared to last year, a situation that involves the challenge of improving the quality of service, said Miguel Ángel Ramírez Lara, president of the Association of Providers of Tourist and Nautical Services of the Riviera Maya.
The businessman also said yesterday that a good percentage of those who seek diving today are clients that start to be frequent, because many of the cases are divers who return to carry out a certification, which requires a minimum of three previous dives, as well as a thorough examination, since the validity of the certificate is international.
He commented that the challenge will be to continue with this trend, on the one hand, to obtain a greater number of boats to offer the service to tourist groups; and on the other, the hiring of qualified divers who can professionalize the operation of this nautical entertainment in the city.
The post Diving in Playa del Carmen increases by 200% appeared first on Phantom Divers.