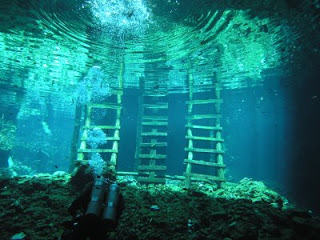 Diving into the interior of the Cenotes will be an experience full of energy and mystery. Discover the underground systems for the first time.
Entrance to the Cenote.
We have a great variety of Cenotes in Mexico like: Chac-Mool, Dos Ojos, Chikin-ha, Taj-majal, Gran Cenote, Ponderosa; For more experienced divers: The hole. Do you want to see more of all the sites, contact us if you have any more questions about the tour or visit us on our website? www.PHANTOMDIVERS.com
The post Diving in Cenotes, Riviera Maya … Live it with Phantom Divers! appeared first on Phantom Divers.