We are proud to present the winners of the PHANTOM STICKERS AROUND THE GLOBE CONTEST contest! in this section.
Let me tell you that the decision of our juries has been difficult as the participants cast their imagination to fly and found very creative places to place PHANTOM DIVERS stickers showing part of their countries or sites recognized worldwide.
This year we closed it with two winners: The first of them corresponds to RUBEN CERVANTES, a Mexican resident of Stuttgart, Germany, who sent a photo where he placed the sticker on the first concrete tower built in the world located in "Hoher Bopser" southeast of Stuttgart, Germany. This tower takes a picture every 30 seconds.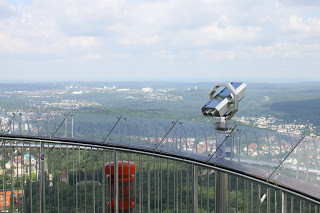 The next winner is JAIME MATAS our friend from Spain who sent us this photo taken at an airport, you can see the sticker on the nose of the tip of the plane.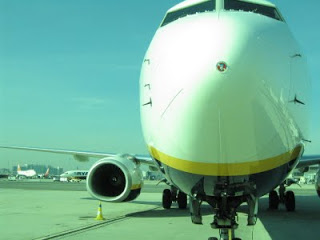 The winners will receive a diving package that covers the main areas of the Riviera Maya: they will make dives in Playa del Carmen, Cozumel and Cenotes.
Enjoy a stay in the Caribbean diving with PHANTOM DIVERS.
CONGRATULATIONS RUBEN AND JAIME !!
WE WAIT FOR YOU SOON!!!!!
You can participate in the second PHANTOM STICKERS AROUND THE GLOBE CONTEST!
Wait for the bases of the next contest soon!
While you see, think where you hit the PHANTOM DIVERS decal.
The post Contest winners PHANTOM STICKERS AROUND THE GLOBE CONTEST appeared first on Phantom Divers.