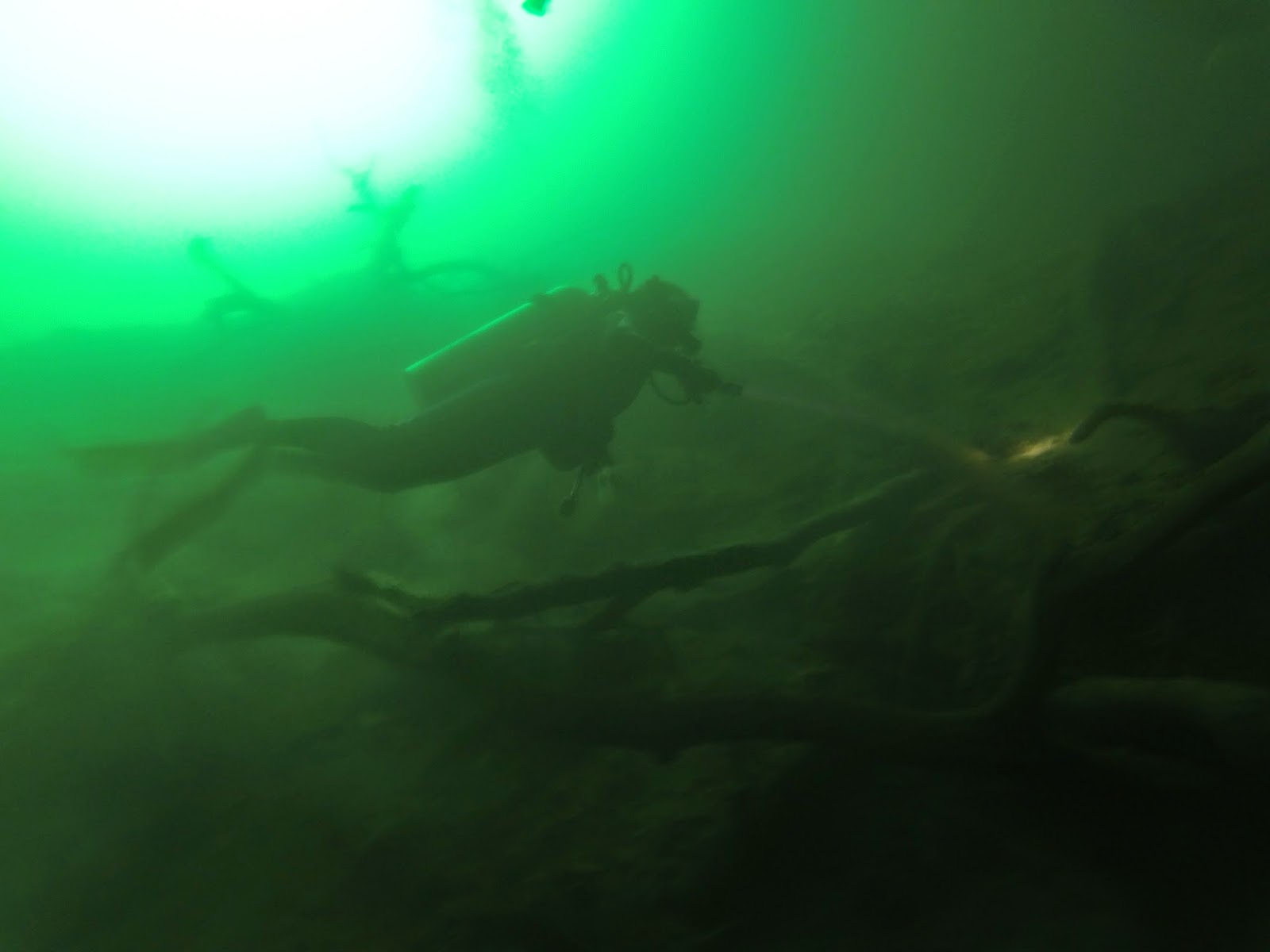 Photo: Luis Andrade
As if from a horror story, the first 30-meter dive at the Muyal-Ha cenote takes you between incredible passages of mist and petrified trees from a place that seemed forgotten, alone, hidden, of strange green tones and dark corners; with a sediment that, if you dare to put your hand, pierce with the feeling that there is something on the other side ready to grab your hand and pull you to another dimension. The halocline distorts your vision for a moment, but once you pass it, everything is clear again (often relief in such an alien world!).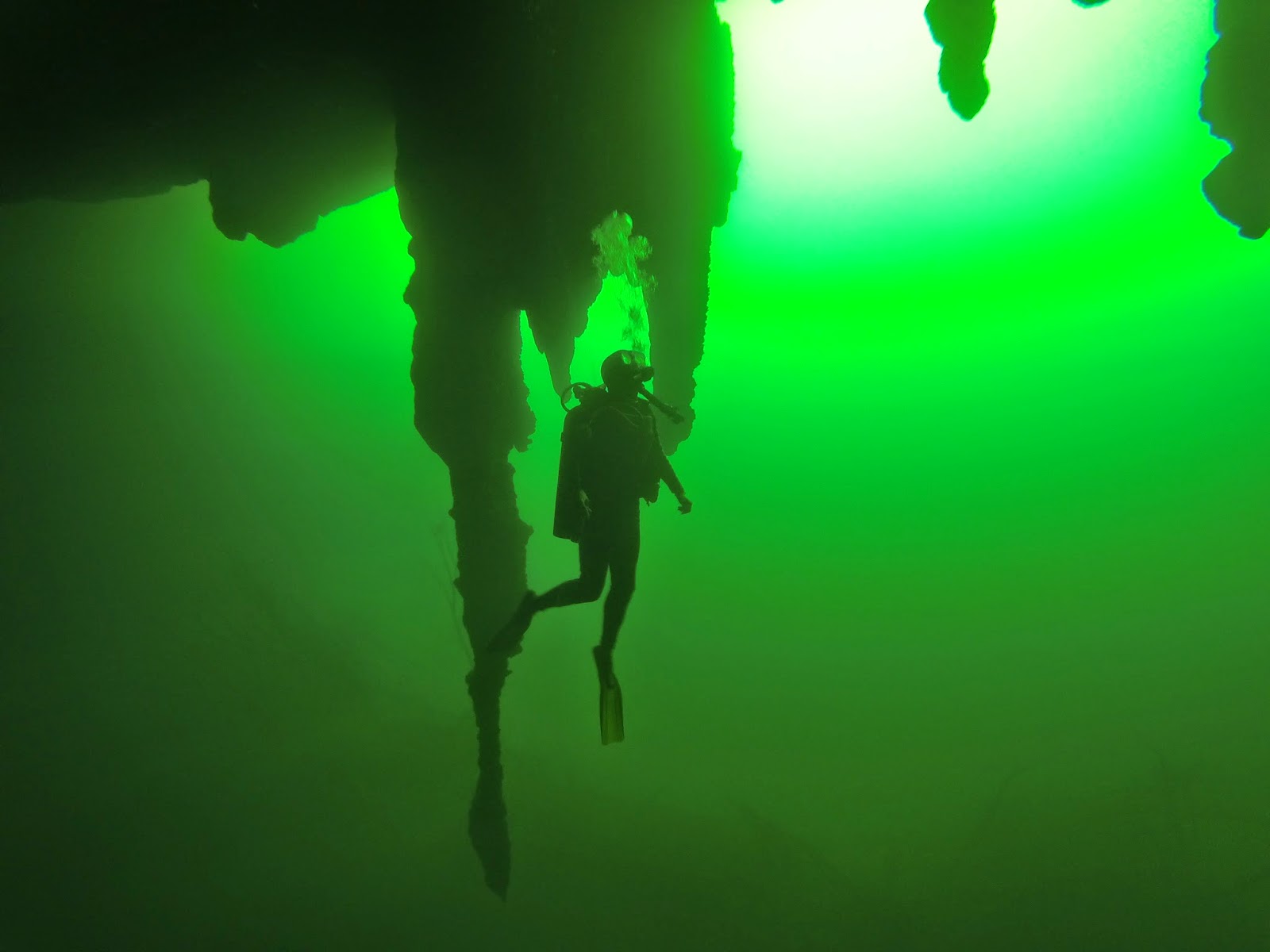 Photo: Luis Andrade
Once this journey through the depths of Muyal-Ha ends, we are ready for the second dive of approximately 8 meters deep, ready for a flight through the highest roofs of its impressive caverns and caves, where the sensation of passing of time is overwhelming to see the bones of an animal that once breathed air right there, where now you depend on an oxygen tank to survive. The layers of the earth reveal a little more the entrails of your world, of your planet, even if at least what you have managed to penetrate. Its imposing stalactites go beyond what you could ask for at this moment, total peace and redemption fill your mind and body, life is perfect, the universe is magical.
Come and dive in Muyal-Ha, Phantom Divers is the only one that can take you there. Do not miss it!
Reports and reservations:
The post Cenote Muyal-Ha: A trip to the underworld appeared first on Phantom Divers.