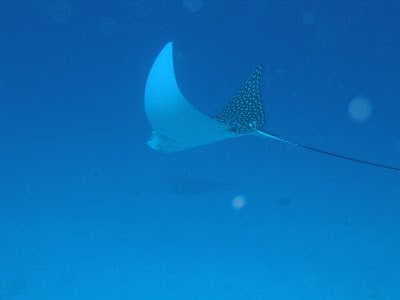 Extraordinary things happen when you dive in the Mexican Caribbean. They relate that a normal day while diving in some of the reefs off the coast of Playa del Carmen a group of divers watched carefully the gifts that nature gives every day. Suddenly the guide noticed the presence of a beautiful stingray. -Attention! – He touched his tank so that everyone turned upwards and delighted in this wonderful creation. No one expected it, in fact this is how things work in casual encounters. Where was this lonely manta ray going? What information did you want to transmit to us? Or did you just pass through one of the many paths of your own habitat? How can you find this surprise on a normal day that becomes special, just go out and see what our seas have prepared for us? We are in the Whaling Shark season , usually huge manta rays accompany them. Do not miss the opportunity to see them and live this amazing experience!
More information: info@PHANTOMDIVERS.com
www.PHANTOMDIVERS.com
The post CASUAL ENCOUNTER: STINGRAY! appeared first on Phantom Divers.