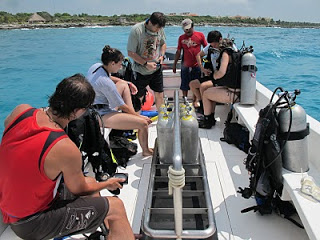 Hello Phantom Divers staff!
First of all, THANK YOU for everything … This has been an unforgettable trip and largely due to the experience of diving in the wonderful waters of the Mexican Caribbean.
I'm sure we'll be back … We'd love to see the bull sharks! And enjoy more diving since we have already seen Chichén Itza, Tulum, Cobá …
a greeting!
INMACULADA COBALEDA
MADRID SPAIN.
Check out the comments of our clients who have visited our new dive center in Playa del Carmen.
Write us an email where we will send you all the information you request to: info@phantomdivers.com
The post At Phantom Divers Riviera Maya, Mexico our customers say … appeared first on Phantom Divers.