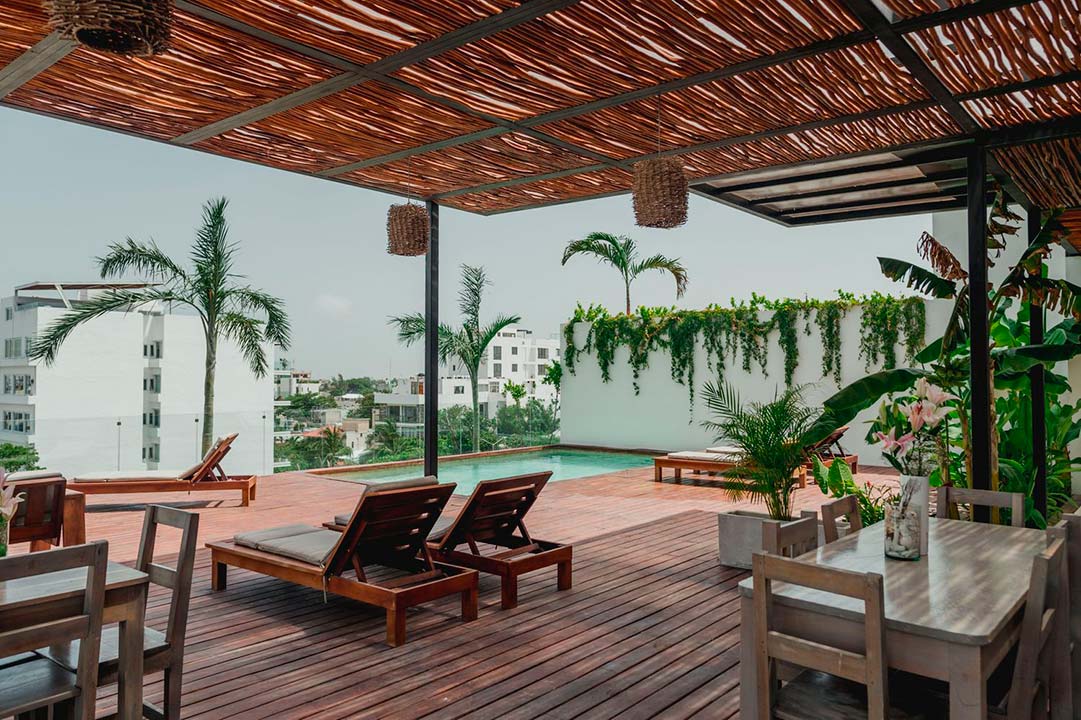 DIVE + HOTEL

---
We will be happy to be part of your diving experiences in the MAYAN RIVIERA, that's why we offer you a great selection of  hotels in Playa del Carmen, all of them are located near our Dive Center and close by or on the beach. We have different options for all budgets.
DETAILS
We can help you plan your diving holiday in the Mayan Riviera. Just follow the 5 steps below and you will receive a quote that includes a diving package and accommodation:

---
1. Choose one or more of the diving packages mentioned above.
2. Tell us about yourself: How many people in your group? What type of room do you need (single, double, twin beds)? How many rooms? Any non-diver in your group?
3. Choose one from the list of hotels selected by Phantom Divers (see below).
4. When are you travelling?
5. Send us an e-mail.
6. You will receive your quote.
We offer a wide selection of the best hotels in Playa del Carmen. All of them are located near our dive center and on or near the beach. We have different options for all budgets.

---
CHECK THE HOTELS WEBSITES AND MAKE YOUR CHOICE!
1. AH XOK: AH XOK Suites is a recently founded hotel which supports Bull Shark conservation. A part of the income received is given as a direct donation to the NGO Saving our Sharks. This foundation has been in charge of the research, protection and conservation of the Bull Shark in the magnificent Caribbean Sea for ten years. AH XOK which comes from Mayan etymology means, The Great Shark; referring to the Shark God, the God of the meso-american seas which has inhabited our waters for millions of years. This hotel is composed of 20 luxury suites, with a rooftop where you can chill or swim in the pool, enjoying a beautiful view of the Caribbean Sea. It is located on the Fifth Avenue in Playa del Carmen, the most popular pedestrian tourist atraction in the whole Riviera Maya. THIS GREAT location has a close beach access to Coco Beach and it's just fifteen minutes' walk from our Dive Center. Don't think twice about reserving your suite in this marvelous hotel, click in the next link for some pictures and more information (AH XOK Suites). ¡Remember, if you book through us you will get a 10% discount!
Remember that with Phantom Divers receive an extra discount on the normal rate of the selected hotel.

For your comfort, we can also arrange excursions to the best natural and archeological sites of the Mayan Riviera and Yucatan Peninsula!
Make your reservation by sending us an e-mail!